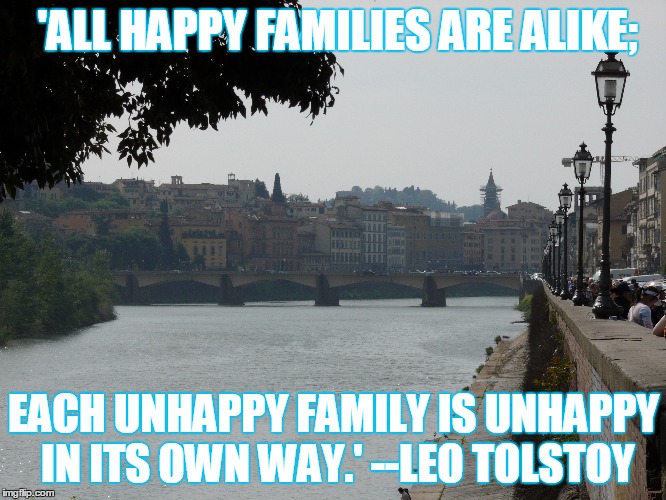 Where to begin …
As children, we were not close.  Your memories of me as your protector are foreign; I was occasionally your tormentor, as you were mine, but that is as close to normal sibling interaction as we ever had.  How could I be your protector?  I couldn't even protect myself. I survived our childhood, somehow, but I was aloof and I did it alone — I never felt a connection to you, or our parents.  We were raised by narcissists, we never had a hope in hell of learning to care about each other.  In that house, as you well know, it was every man, woman or child for him/herself.
When you contacted me after twenty-seven years of estrangement, asking if we could talk, my first reaction was, no … No way in hell to be more accurate.  I didn't want your drama in my life.  I was struggling with my own stability at the time; you were the last thing in the world I needed to contend with.
But Rhonda said, 'give her a chance, people do grow up.' And so I did.  You only got farther than our initial lunch date because in you that day I saw a devoted wife, mother and teacher.  I saw a woman who had, despite all the odds stacked wildly against her, succeeded in creating a life she could be proud of and enjoy.  But the thing I admired most about you, the thing that actually made me want to know you in the here and now, was your love for, and devotion to, your daughter.
Being a good father, after everything Pat and Ed did to us, is the single most important part of my life – nothing I ever do will matter more.  I felt like we had our sincere dedication to our children in common, Elizabeth.  I believed you had broken the cycle of abuse, as I had.
When your crisis – for lack of a better word, hit you, I was there for you.  I came to the hospital and sat by your side, even when you were unconscious.  I supported you before you tried to kill yourself – would have done anything I could to get you the help you so desperately needed, but you didn't have time.   You didn't want help.  Didn't need help.
You took a non-issue and used it to destroy your life.  I cautioned you – told you from the moment you came to me – you were going to lose everything if you didn't get help.  You thought I was against you – thought I had taken a side; as I told you then, there were no sides, except in your very troubled mind.  The truth is this: I saw what was happening for what it was, because I had been there myself.
You were going to lose you mind, no one whose childhood is what yours was is going to get through life without some sort of breakdown.  You used the circumstances of your life in that moment in time – made them your catalyst when, in fact, there was nothing what-so-ever wrong with your current life; you had a husband who loved you – admired you for your strength, and a child – a happy, healthy child who any mother on the planet would be proud to call her own. You had no insurmountable problems in that moment; again, there was nothing wrong with your current life.  There was, however, a million things wrong with your childhood and your past, neither of which you had ever come to terms with. Neither of which you had ever honestly and openly shared with your husband and child.
Your stability was an illusion, it was not real, and you cannot sustain an illusion forever; no one, not even you, has infinite emotional resources to allocate to a fantasy life.  Your breakdown was inevitable …  and it had absolutely nothing to do with anything you so vehemently attributed it to.
You haven't emailed or spoken to me since the holidays, I suppose you didn't like that we spent the Sunday after Thanksgiving with Jim and Jac – oh well, Dear Sister.  I do not say that to hurt you, but I will not be sucked into your ridiculous, petty, self-pitying drama.
Last Mother's Day, you contacted me terribly upset because someone in your life compared you to Ed.  Made the statement that what you've done to Jac is no different than what Ed did to you.  At the time, I thought this was harsh – Ed was a depraved monster, but the abuse comparison was valid — you are a different kind of Abuser, but make no mistake, you are an Abuser.
And none of it had to be.  You had the love and support of a family who was willing to stand by you every step of the way to wellness … and you just threw that away.
Who does that?  You tell me, what sane, rational person does this?
You drink to mask the pain of being who you are.  You have become an alcoholic rather than face the horror of your childhood.  You self-medicate, and you have lost everything.  Everything.  Alcoholism is merely a symptom – you know this, and I know this; you have far deeper issues.
It was a walk through hell to confront what Pat and Ed did to me, and I fought having to for a long, long time.  Did everything I could to avoid thinking about them … I know how hard all of this is for you, you know I do.
But Elizabeth, the pain of losing your family has to be worse than confronting the horror of the past ever could have been.
Maybe I don't know everything Pat and Ed did to you; I know they both beat you – violently, cruelly and with clear intent to hurt you.  I know they neglected you, abandoned you, humiliated you.  I know they were never there for you emotionally.  And I now believe Ed did molest you, and know Pat failed to protect you, even from that … is there more?
The thing is: even if there is more, it is time to stop blaming others for what you have done; I ask if there is more with all the compassion I can muster …
but I fully believe that you are where you are today because of choices you and you alone made.  You bear all the responsibility and you should be held accountable to those you have hurt.
Why matters …
only because you need to face the why to get well.
As always, I am here for you when you are civil, kind, sober and decent.  I am here if you want to do the work you need to do to get well, but you must understand that I have fought too long and too hard for my own peace of mind to allow you to bring your toxic drama into my life.  And I deal with our childhood in light of the truth, all of it – ugly as that is, and will remind you that you'd do well to do the same …
You were no one's Golden Child, and I was not the poor misbegotten brother who existed in the shadow of Pat and Ed's pride and admiration in you — our parents were equal opportunity abusers, Elizabeth; neither of us was wanted, loved, valued or Golden.  I understand your need to create that fantasy world;  it was a little girl's coping tool, and it got you through a nightmare childhood, but you are a grown-up now …
and there is no salvation in your delusions.
Tim